GRC ONLINE DIGITAL CARE GROUP #12
Three Powerful Words: "I Don't Know"
Main idea
Sometimes the hardest thing to say is "I don't know." But do you know that those can be three very powerful words when you bring them to the Lord? In today's session, our GRC Online pastors sit down for a powerful conversation about what it looks like to learn and grow in grace and explain why we don't have to have all the answers when we know the One who does. 
Take part in this digital care group session on your own or with your friends and family. Feel free to use this guide to follow the conversation with our pastors, use it for your personal time of study, or to facilitate more conversations with your community. 
This session is based on the message:
Joseph Prince—Own the Spirit of Sonship (June 19, 2022)

[Sermon Notes]
1. You can bring your "I don't knows" to the Lord
"I don't know what to do about my marriage anymore. We've tried everything and nothing seems to work." 
"There are talks of retrenchment in my company. I don't know if my future in this job is secured." 
"With so much bad news focused on recession and rising prices, I don't know how I will be able to provide for my family."
Perhaps there are endless decisions that need to be made—at home, in your career, or your relationships—and you don't know what to do. But when it comes to these words, "I don't know," they are three very powerful words we can use in our conversations with the Lord. 
The truth is, you don't have to have all the answers, but you can go to the One who does have all the answers.
When you bring your "I don't knows" to Jesus, the One who is all-knowing, able and willing, you get to receive what He knows.
2. A new way of learning and growing in grace
The world says "Knowledge is king," but God's Word says knowledge puffs up (see 1 Cor. 8:1). There are ways of learning (or acquiring knowledge) that results in pride, but there is a way of learning through the Holy Spirit that produces humility. 
"Trust in the Lord with all your heart,
And lean not on your own understanding;
In all your ways acknowledge Him,
And He shall direct your paths.
Do not be wise in your own eyes;
Fear the Lord and depart from evil."
– Proverbs 3:5–7
It takes spiritual maturity to recognize and acknowledge that we don't want to lean solely on our own understanding and knowledge. When we bring our "I don't knows" to the Lord, God is able to guide and lead us through the Holy Spirit, who teaches us all things and guides us into all truth (see John 14:26, 16:13). 
We grow in the Lord when we learn to receive His grace more and more.
Even if you feel like you already know what to do, humility allows us to approach the Lord with the attitude of "Lord, I think I may know, but You know me best, and You know what's the best for me so I will choose to put my trust in You." 
The Bible tells us that "God resists the proud, but gives grace to the humble." (1 Peter 5:5) When we choose to let go of our own strengths and abilities and depend on the Lord's grace, He will take over and do in and through us what we cannot do for ourselves!
Receive What God's Word Says
One of the best ways to step out of your "I don't knows" is to find out what God's Word says about your situation. In your journal or notebook, begin to pen down the things and situations in your life right now that you find yourself helpless or clueless about. Then take some time to find out what God's Word says about it. For instance,
There are talks of retrenchment in my company. I don't know if my future in this job is secured . . . but Lord, You say in Your Word that You know the plans You have for me, plans to prosper me and not to harm me, plans to give me hope and a future. (Jer. 29:11 NIV)
Questions about this topic
Do you have a question that you would like answered from this care group session? Here are some thoughts from the team that we would like to share.
I've been waiting for a breakthrough in my situation for a long time. How can I continue to trust that the Lord will do what He says?
Beloved, don't give up! It can be disheartening when our breakthrough seems like it will never come but God's Word says this, "If we are faithless, He remains faithful [true to His Word and His righteous character], for He cannot deny Himself." (2 Tim. 2:13 AMP) In spite of our faithlessness, God remains faithful always. Count on His faithfulness, not yours. Lean on the truth that He remains faithful even when you're wavering in your faith. 
What God has promised in His Word, He is faithful to bring to pass. It is not dependent on you to struggle and conjure up faith to make it come to pass because it is not on you to make the miracle happen—only God can. 
Let His Word carry and strengthen you in your time of waiting. As you rest in Him who has promised and in His faithfulness (not yours), you will experience your breakthrough and miracle in His perfect timing. 
Additional resources for you to check out:
Our team would love to stand in faith with you in prayer. Join us at the

Digital Prayer Experience

! 

"How much longer do I have to wait, Lord?" [Video]
What faith and patience look like through the lens of grace [

Video

]
I've asked God for help because I don't know what to do but how do I hear His answer?
As a child of God, you can be confident that the Lord will speak to you and that you will hear Him. 
While we read of God speaking audibly to different people in the Old Testament of the Bible, today, because of the finished work of Christ, God speaks to us through His Word and through His Spirit. Under the new covenant, God says that He will put His instructions in our minds and write them on our hearts (see Heb. 8:7–13). The Bible also says that we are epistles of Christ, living letters of Christ, and through the Holy Spirit, the Lord writes on our hearts (see 2 Cor. 3:3). 
One way to practice listening to what the Lord is saying to you in your heart is to set aside time in your day to meditate on God's Word and allow the Lord to speak to your heart after you have poured out your worries and cares to Him. Choose to make space for the Lord to speak when you pray because prayer is also a time for us to hear from Him.  
Another way to do so is to listen to sermons that are built on God's Word and His truths. Even as you are listening to the message, God can speak to you through the preached Word, and minister to you in that very circumstance or challenge. 
As you seek and listen to what the Lord is saying to you, He will lead you with His peace and abundance. 
Additional resources for you to check out:
Why do I need to ask God for help if I already know what to do?
As our pastors shared in this session, even if you feel like you already know what to do, there is wisdom in choosing not to put our trust entirely in what we know (see Prov. 3:5–7). Our human knowledge and understanding cannot compare to the infinite wisdom and understanding of our all-knowing and all-powerful God. 
And He is a generous God who always wants to set you up for success. He has gone ahead and He knows not just a good way, but He knows what's best for you. Even before you start on a task, He knows what you need and wants to empower you to flourish and thrive in it. 
When you choose to put your confidence in the Lord and His ability to lead you, He will keep you safe. You don't have to strive and struggle to make sure everything goes right because you have a Guide who knows it all and also wants the best for you. 
Additional resources for you to check out: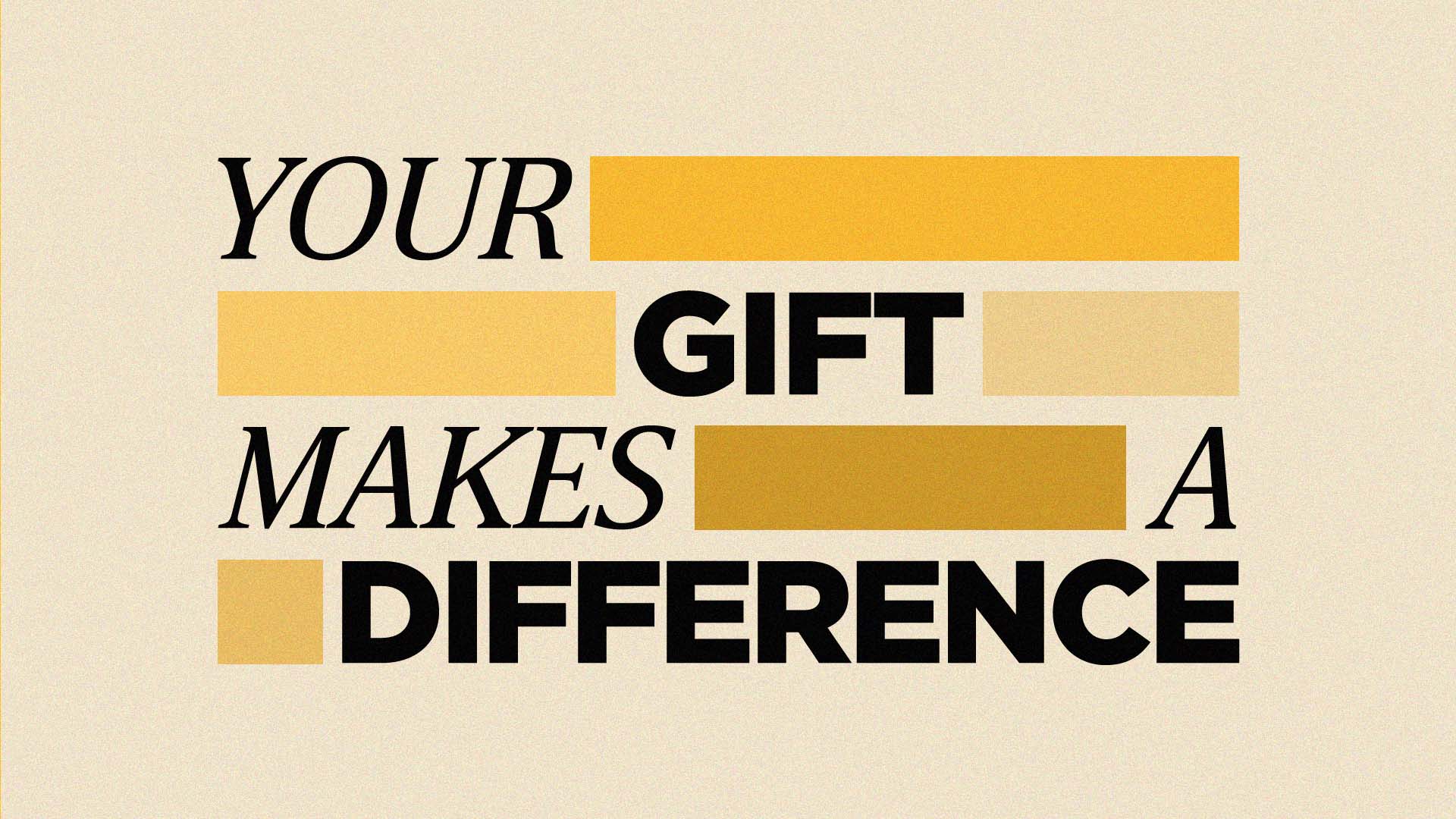 Help us pioneer new ways to bring church to the unchurched and pastoral care closer to those in need. We appreciate your prayerful consideration to tithe or make an offering to support our church vision today.
Comments from Facebook & Live Chats

Triana S.
from our Facebook group
I love these digital group sessions! Of the many take-aways available, the ones that stood out to me had to do with the practical, free flowing, non-formulaic ways we can spend quality time with God across the seasons of our lives. Hearing how Pastor Prince and GRC staff have us on their hearts made me feel loved and connected. Thank you pastors for being relatable, for sharing in authentic and humble ways, and for letting us know how you successfully face the same challenges we do! Looking forward to the next digital care group.🙌

Donna S.
from our Facebook group
The digital care group discussion was so practical and helpful. I listened to it twice today and the activities are so very useful for me to put all this into practice. I'm so thankful to both of you (and of course Pastor Prince as well) for doing this!
So glad to be part of GRC and this wonderful care group!!! 🙏😀❤️ So very blessed! The Lord bless you Pastors and your families!! I feel so loved and cared for! There's no distance in the Spirit! I love and pray for all my brothers and sisters in Christ🙏❤️...
We truly feel like we are valuable members of GRC though we are physically distant.
This is awesome, I work two weekends out of the month, as I am not able to get to church. So now I am so blessed to have this gathering in my home.
Thank you for the care group notes, that's really great!! Something we can work on during the week - really appreciated.
GRC online is an answered prayer for me. 🙏🏽 Thank you for a rhema word. Jesus loves me and I'm never alone.