GRC ONLINE DIGITAL CARE GROUP #15
Main idea
The world equates success with outcomes like promotions, closing a big deal, and making your first million. While these are all wonderful to have, the chase to attain these things often includes great sacrifices and immense stress. But while the world may define success and the means to achieve it as "no pain, no gain," God has a different and higher way for us. 
In our last digital care group of the year, hear our pastors and leaders talk more about God's definition of success and learn how you can thrive in every area of your life! 
Take part in this digital care group session on your own or with your friends and family. Feel free to use this guide to follow the conversation with our pastors, use it for your personal time of study, or to facilitate more conversations with your community.
This session is based on the message:
Joseph Prince—Be Occupied With The Word Not The Enemy (Oct 16, 2022) [Sermon Notes]
1. A new definition of success
We all want to experience success. There is nothing wrong with wanting success or being successful, but God does not want you to merely experience success. He wants you to experience good success (Josh. 1:8). 
The world's ways to attain success always involve a price—your health, your time, your relationships, or even all three. "Bad" success looks like having plenty of money and accolades but never having enough time to spend with your loved ones or being healthy enough to enjoy the abundant life that Jesus died to give us. 
Today, we encourage you to have a new revelation of what God calls good success! 
Are there any areas in your life you want to experience good success in?
2. Have a faith picture of what good success can look like
A life of good success involves not just doing and achieving but being—being loved and taken care of by your heavenly Father. A beautiful picture of this is found in John 15. 
"Abide in Me, and I in you. As the branch cannot bear fruit of itself, unless it abides in the vine, neither can you, unless you abide in Me. I am the vine, you are the branches. He who abides in Me, and I in him, bears much fruit; for without Me you can do nothing."
—John 15:4–5 
The vine life is what produces the fruits in our lives. The branch cannot produce fruit on its own, no matter how hard it tries, but as long as it is attached to the vine, it will bear fruit effortlessly. Go from having to rely solely on your own self-effort to being able to involve the Lord and rely on Him for His wisdom and favor to give you good success!
As you abide in Jesus and His love for you, the fruits of your success will be effortless!
3. Enjoy good success the way God has designed for you to
"The blessing of the Lord—it makes [truly] rich, and He adds no sorrow with it [neither does toiling increase it]." 
— Proverbs 10:22 AMPC
Good success comes from the Lord. It is success that has no sorrow or grief added to it. The Lord's way is not for you to get into great debt, work yourself to the bone, or always sacrifice time with your loved ones to get the blessing His Son has already paid for on the cross for you to enjoy. He wants you to get there by rest, by peace, by grace, and by simply enjoying His love for you. 
Abide in the Lord's unending love and depend on His unmerited favor to bring you to a place of good success. Let Him open the right doors for you. Let Him put you at the right place, at the right time.
Meditate and experience good success
In this care group, we learned that our heavenly Father doesn't want us to merely experience success in our lives; He wants us to experience good success. 
But how can we begin to experience that? One practical way is found in Joshua 1:8—by meditating on God's Word! When you meditate on His Word and on the finished work of Jesus Christ, the Bible says, "you will make your way prosperous, and then you will have good success"! 
Here are some verses you can meditate on:

For health and renewal of youth:
Psalm 103:2–5

Psalm 92:12–14

For your family's protection:

For your career:
For your finances:
Deuteronomy 28:8

Deuteronomy 28:12
For your parenting:
For your marriage:
Psalm 128:3

Ecclesiastes 4:12
As you meditate on His Word, ask the Holy Spirit to unveil fresh revelations of the Lord and His love for you. Enjoy and abide in His love, and allow His Word to nourish you and bring practical results in your life! 
Questions about this topic
Do you have a question that you would like answered from this care group session? Here are some thoughts from the team that we would like to share.
Since I only need to depend on the Lord's favor, does it mean I don't have to work hard or put in as much effort as others in order to be successful? Does working hard mean I'm not relying on His grace?
While our trust is not in our own efforts or smarts, that does not mean that work or diligence is not involved. Relying on God's grace does not mean "doing nothing." The word "sorrow" in Proverbs 10:22 means "painful toil." What that means for us is that even as we work, we can find joy and enjoy our work. 
In the same chapter, it also says that "the hand of the diligent makes rich" (Prov. 10:4). Diligence in the book of Proverbs is not about slogging and working so hard to the point where you always don't have time for your loved ones, or you don't have time to be with the Lord in the house of God. Like we learned in this care group, God wants us to enjoy good success—success that does not rob us of our health, time, or relationships. 
Knowing it is the Lord who brings good success is not an excuse not to work hard or be excellent in our work, for the Bible also says that "those unwilling to work will not get to eat" (2 Thess. 3:10 NLT). But today, you can put your trust not in your own accomplishments, but in the Lord's heart for you and in what He has already done for you at the cross. 
As you work unto the Lord with a spirit of excellence and put your trust in His unmerited favor, the Lord will bless the work of your hands and cause you to experience good success!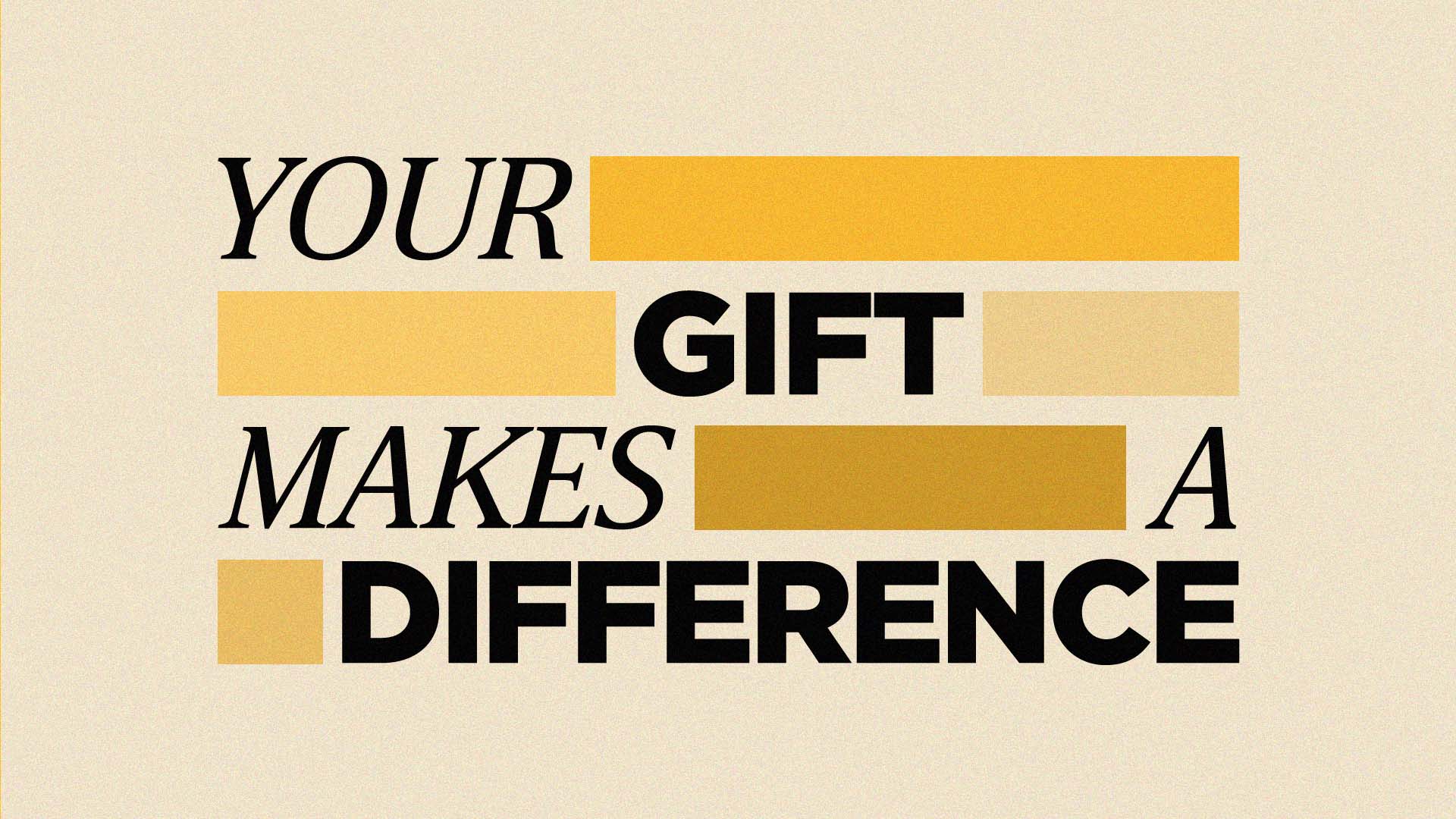 Help us pioneer new ways to bring church to the unchurched and pastoral care closer to those in need. We appreciate your prayerful consideration to tithe or make an offering to support our church vision today.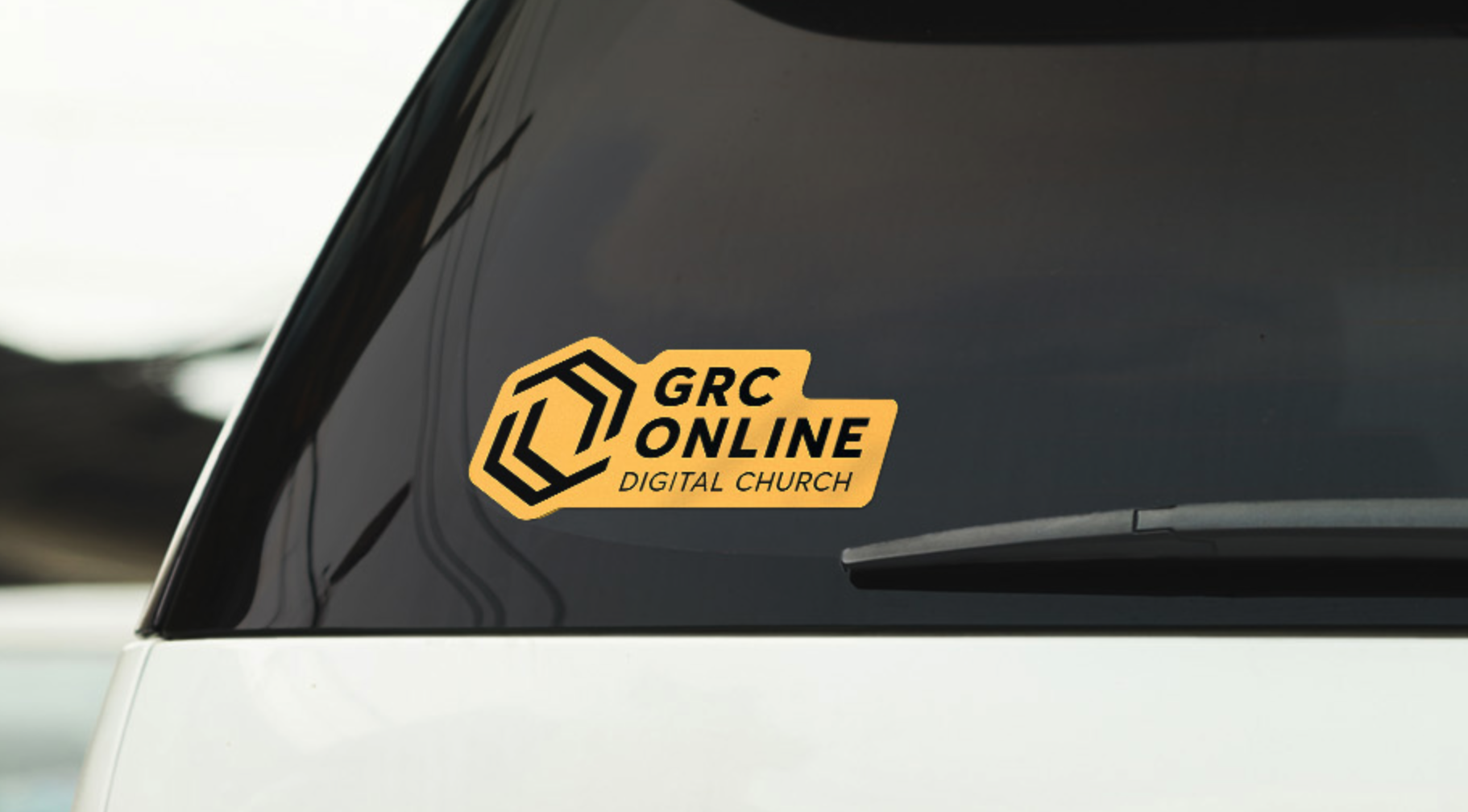 If you've been attending GRC Online regularly or consider GRC Online to be your home church, we would love to send you our exclusive GRC Online car decal sticker.
Comments from Facebook & Live Chats

Triana S.
from our Facebook group
I love these digital group sessions! Of the many take-aways available, the ones that stood out to me had to do with the practical, free flowing, non-formulaic ways we can spend quality time with God across the seasons of our lives. Hearing how Pastor Prince and GRC staff have us on their hearts made me feel loved and connected. Thank you pastors for being relatable, for sharing in authentic and humble ways, and for letting us know how you successfully face the same challenges we do! Looking forward to the next digital care group.🙌

Donna S.
from our Facebook group
The digital care group discussion was so practical and helpful. I listened to it twice today and the activities are so very useful for me to put all this into practice. I'm so thankful to both of you (and of course Pastor Prince as well) for doing this!
So glad to be part of GRC and this wonderful care group!!! 🙏😀❤️ So very blessed! The Lord bless you Pastors and your families!! I feel so loved and cared for! There's no distance in the Spirit! I love and pray for all my brothers and sisters in Christ🙏❤️...
We truly feel like we are valuable members of GRC though we are physically distant.
This is awesome, I work two weekends out of the month, as I am not able to get to church. So now I am so blessed to have this gathering in my home.
Thank you for the care group notes, that's really great!! Something we can work on during the week - really appreciated.
GRC online is an answered prayer for me. 🙏🏽 Thank you for a rhema word. Jesus loves me and I'm never alone.