GRC ONLINE DIGITAL CARE GROUP #13
Increase Your Expectation
Main idea
In the world that we live in today, is it still possible to have your hopes raised and to expect good to happen? The answer is a resounding "Yes!" No matter what challenges or circumstances you find yourself in, you have an unshakable foundation to expect good to happen. Discover the anchor for your confident expectation, and see your heavenly Father's heart to bless and provide for you abundantly in every area of your life.
Take part in this digital care group session on your own or with your friends and family. Feel free to use this guide to follow the conversation with our pastors, use it for your personal time of study, or to facilitate more conversations with your community.
This session is based on the message:
Joseph Prince—Encounter True Grace And Experience Success (Aug 7, 2022) [Sermon Notes]
1. God has more supply than any need in your life
God's provision is more than any need you will ever have. He has more health and healing to give than your sickness and disease you may be facing. There is more forgiveness and grace than any bondage or sin. 
Problems exist but our focus isn't on them. Choose to focus instead on Jesus. When you seek Him first and make Him your priority every day, all these material provisions—what you will eat, drink, and wear—will be added to you (see Matt. 6:31–33). 
You can be confident knowing that Jesus' finished work has paid the price for you to live and enjoy life, knowing that Jesus is with you and for you always. 
The more you see Jesus, the more faith, confident hope, and an expectation of good will arise in your heart.
What's an area in your life that you have yet to see God's abounding supply in?
2. The true definition of prosperity
True prosperity is prospering in our souls! It is not just about money. Bible prosperity encompasses our spirit, soul, and body. The apostle John tells us that God's desire for His children is that we prosper and be in health, even as our soul prospers (see 3 John 1:2).
What does true prosperity look like to you?
"Prosperity looks like constant supply coming from the hands of Jesus. It is not a one-time gift but every time we choose to bring our lack to the Lord, like the five loaves and two fishes, we shall see Him provide miraculous provision!"
"God wants to be generous to you! When you've experienced His generosity, you can't help but be generous to the people around you."
What does true prosperity look like to you?
In this care group, we've learned why we can increase our expectation and experience God's provision in all areas of our lives. It is so important for us to get that in our hearts and not let it be just a nice-sounding cliche. Discuss these questions with someone—maybe a family member, friend, or with others from GRC Online over at the Lobby.
What are some areas in your life that you find difficult to ask God for more in? 

Now, if you knew beyond a shadow of a doubt that God, your heavenly Father, is good and that His love for you endures forever, what would you ask Him for?

 
Share with one another, and write your responses down in your journal or the Notes application on your phone. Let the knowledge of your heavenly Father's infinite goodness and the abundant inheritance He has for you enlarge your faith to not just ask from Him, but to ask BIG of Him!
Questions about this topic
Do you have a question that you would like answered from this care group session? Here are some thoughts from the team that we would like to share.
Are we promoting materialism and the "prosperity gospel" when we say that God wants to bless us?
There is only one gospel and that is the gospel of Jesus Christ. Through Jesus' finished work on the cross, we have access to all the blessings that Jesus purchased for us. On the cross, Jesus bore not just our sins, but also our sicknesses, diseases, and infirmities (see Isa. 53:3). That means if you have a physical condition, you can depend on Him for His resurrection life to flow through your physical body from the crown of your head to the soles of your feet.
On the cross, Jesus also bore the curse of poverty. God's Word says that "though He was rich, yet for your sakes He became poor, that you through His poverty might become rich" (see 2 Cor. 8:9). That means if you are experiencing lack in the area of finances, you can depend on Jesus for His practical provision and supply. 
God is not against you having money, He is against money having you. The Lord always gives with a mission and prospers with a purpose. He blesses because He loves, and He gives you the privilege of being a practical extension of His love to your community, your country, and beyond. We see this in Genesis 12:2 where the Lord blessed Abraham so that he could be a blessing to others. Similarly, He will bless you financially, so that you can be a blessing to others. 
All the blessings we get to experience today are only possible because of the finished work of Jesus Christ and the price that He paid on the cross. As you fix your eyes on this truth, money will not have a hold on you, but you will be able to use money to love people. May it be settled in your heart once and for all that it is God's desire for you to be a financial success and to have more than enough to bless others!
Additional resources for you to check out:
What does true prosperity look like? [Video]

True Prosperity In Every Area | Nov 11, 2018 [Sermon]

Here at GRC Online, it is our heart for you to be planted in the house of the Lord and strengthened in community. While there is zero obligation for you to give, if you've been blessed by what we do at GRC Online, would you prayerfully consider

tithing or making an offering

to the church? Your giving helps us to reach many more who have been unable to find a church to call their own, and to continue building new digital church experiences and resources (like this one you're looking at!) for many more to gather and grow in the grace of our Lord Jesus.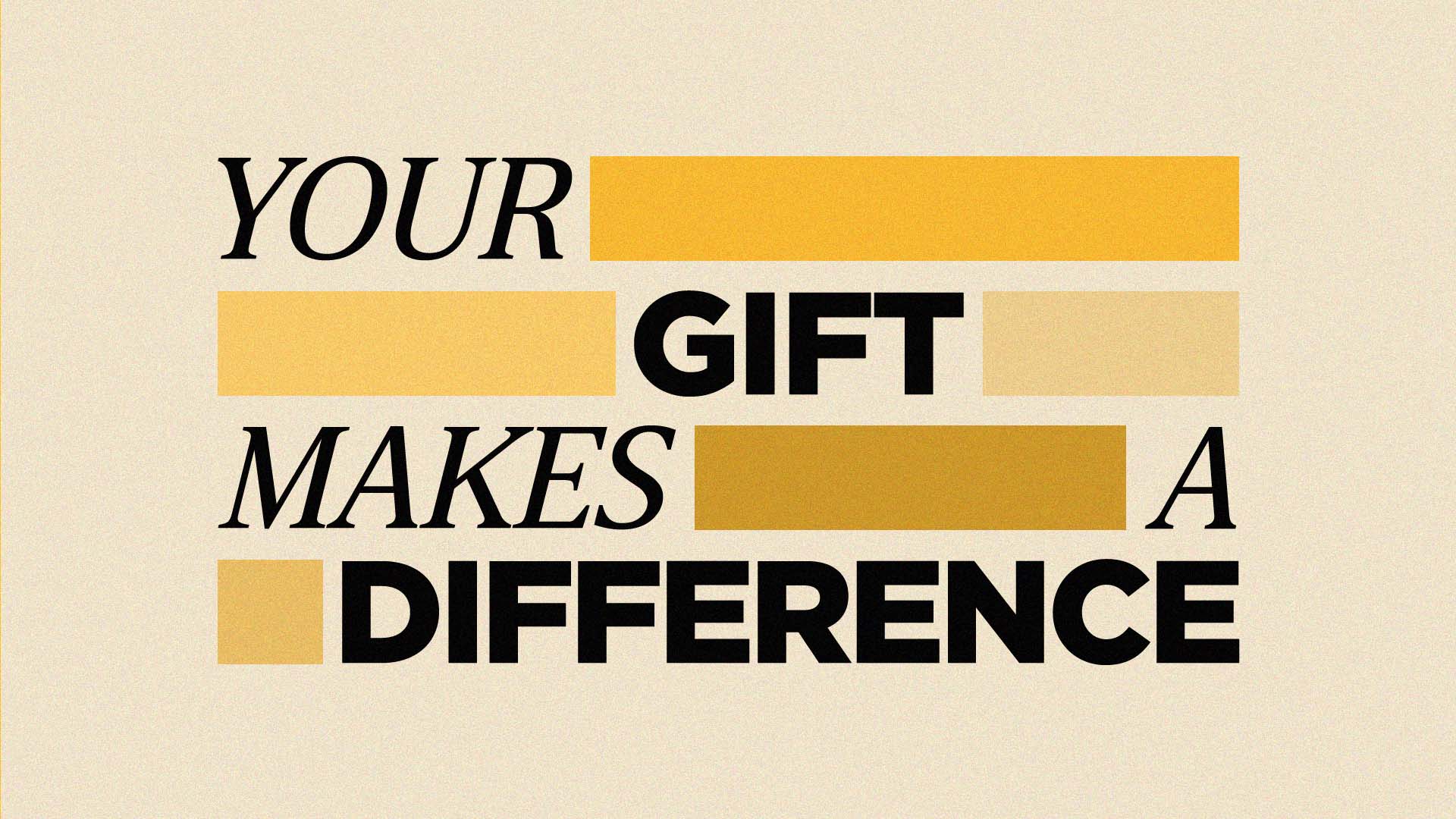 Help us pioneer new ways to bring church to the unchurched and pastoral care closer to those in need. We appreciate your prayerful consideration to tithe or make an offering to support our church vision today.
Comments from Facebook & Live Chats

Triana S.
from our Facebook group
I love these digital group sessions! Of the many take-aways available, the ones that stood out to me had to do with the practical, free flowing, non-formulaic ways we can spend quality time with God across the seasons of our lives. Hearing how Pastor Prince and GRC staff have us on their hearts made me feel loved and connected. Thank you pastors for being relatable, for sharing in authentic and humble ways, and for letting us know how you successfully face the same challenges we do! Looking forward to the next digital care group.🙌

Donna S.
from our Facebook group
The digital care group discussion was so practical and helpful. I listened to it twice today and the activities are so very useful for me to put all this into practice. I'm so thankful to both of you (and of course Pastor Prince as well) for doing this!
So glad to be part of GRC and this wonderful care group!!! 🙏😀❤️ So very blessed! The Lord bless you Pastors and your families!! I feel so loved and cared for! There's no distance in the Spirit! I love and pray for all my brothers and sisters in Christ🙏❤️...
We truly feel like we are valuable members of GRC though we are physically distant.
This is awesome, I work two weekends out of the month, as I am not able to get to church. So now I am so blessed to have this gathering in my home.
Thank you for the care group notes, that's really great!! Something we can work on during the week - really appreciated.
GRC online is an answered prayer for me. 🙏🏽 Thank you for a rhema word. Jesus loves me and I'm never alone.