GRC ONLINE DIGITAL CARE GROUP #21
Main idea
When was the last time you paused and simply lived in the moment? Or have you unconsciously fallen into the habit of hurrying from one activity to another? It's easy to get caught up in the hustle and bustle of life and forget to take a moment to rest. 
My friend, you were not designed to live in a constant state of hurry. Instead, the Lord invites you to live according to His rhythm of grace. In this care group, discover the divine pace that the Lord intended for us to live in and experience the transformative power of His rest! 
You can participate in this digital care group session on your own or with your friends and family. Feel free to use this guide to follow the conversation with our pastors, use it for your time of study, or to facilitate more conversations with your community. 
This session is based on the message:
Joseph Prince—The Art Of Slowing Down (July 2, 2023) [Sermon notes]
1. What does rest really look like?
Rest can look different for everyone depending on the individual and the season they're in. 
For some of us, rest can mean not doing anything. For example, if our day jobs require us to be constantly on the move, resting can mean setting aside time to rest our bodies and physically recharge. 
For the man at the pool of Bethesda in John 5:8–11, he found rest by following the Lord's command to pick up his bed and walk after being unable to do so for 38 long years.
What would true rest look like to you this season?
2. Being at rest in His presence is the best place to be
True rest is not just the absence of activity but practicing being aware of the presence of the Lord. It's not just our health, emotions, or general well-being that is affected when we constantly live at a hurried pace. When we lose our ability to be at rest, it also deprives us of the most important thing—the space to be present with the Lord and to hear His voice.
Being at rest is not just about slowing down for the sake of it. It is about finding rest in the finished work of Jesus on the cross for you. It means intentionally slowing down to enter the secret place where you can experience stillness, peace, and communion with God despite the busyness and distractions that surround you. 
Today, you can ask the Lord for a vision of your relationship with Him. Pastor Darren shared two pictures of the kind of relationship we can enjoy with the Lord:
Walking together in the cool evening breeze

"When the cool evening breezes were blowing, the man and his wife heard the Lord God walking about in the garden…" — Genesis 3:8–9 NLT
Sharing a quiet meal with Him

"When they got there, they found breakfast waiting for them—fish cooking over a charcoal fire, and some bread." — John 21:9–12 NLT
As you learn to be still in His presence and rooted in His love, you will discover the ease of resting in Him rather than constantly worrying about what needs to be done. From this place of rest, you will find the energy and strength required for what you need to accomplish for the day.
In this session, we talked about the significance of rest and leading an unhurried life. There are many ways we can rest. Rest looks different for everyone. Here are some ways you can own this word for yourself:
1. If Sunday is your rest day, prioritize going to church or attending church online
2. Schedule one-on-one time with the Lord
E.g. Take a walk outside with the Lord, or share a meal with Him. Spend time in worship. What would you talk about? What words would He speak over you? How would you feel? 
Take a moment to write down any thoughts, revelations, and insights that He is writing on your heart.
3. Spend time connecting with your loved ones and families
E.g. have conversations with them that are free from distractions (such as phones, smart watches, etc)
4. Challenge yourself by going off social media for a day
Want to learn more? Check out these additional resources:
Questions about this topic
Do you have a question that you would like answered from this care group session? Here are some thoughts from the team that we would like to share.
Between work, family, and other responsibilities, there are so many things fighting for my attention every single day. How can I rest and spend time with the Lord when the concept of slowing down feels not only impossible but irresponsible?
Our loving Father desires for us to slow down and prioritize rest. Spending time in His presence allows us to receive from Him. In fact, rest was so important to Him that He made it a law in the Old Testament for His people to observe a day of rest!
Rest isn't just about doing nothing; it is Spirit-led activity. This means being led by the Holy Spirit to do what is right for that moment or situation—a restful approach to life and its challenges.
It's important to note that rest will look different for everyone. The Lord knows best what each of us needs in the specific season or stage of life that we are in. When we lean into Him and let Him lead, He will show us what rest needs to look like for ourselves, which could be very different from someone else's portion.
To be found in a posture of rest does not make you lazy or irresponsible. It is a posture of faith and reliance on God's provision and grace. Prioritizing rest in our lives allows us to tap into God's abundant grace and enables us to be more effective in other areas of our lives. Just as Jesus exemplified a life of rest and yet was still incredibly active in His ministry, we, too, can experience the same balance of rest and productivity. When we are found in His rest and led by His peace, we will experience increase, good success, and victory in all areas of our lives.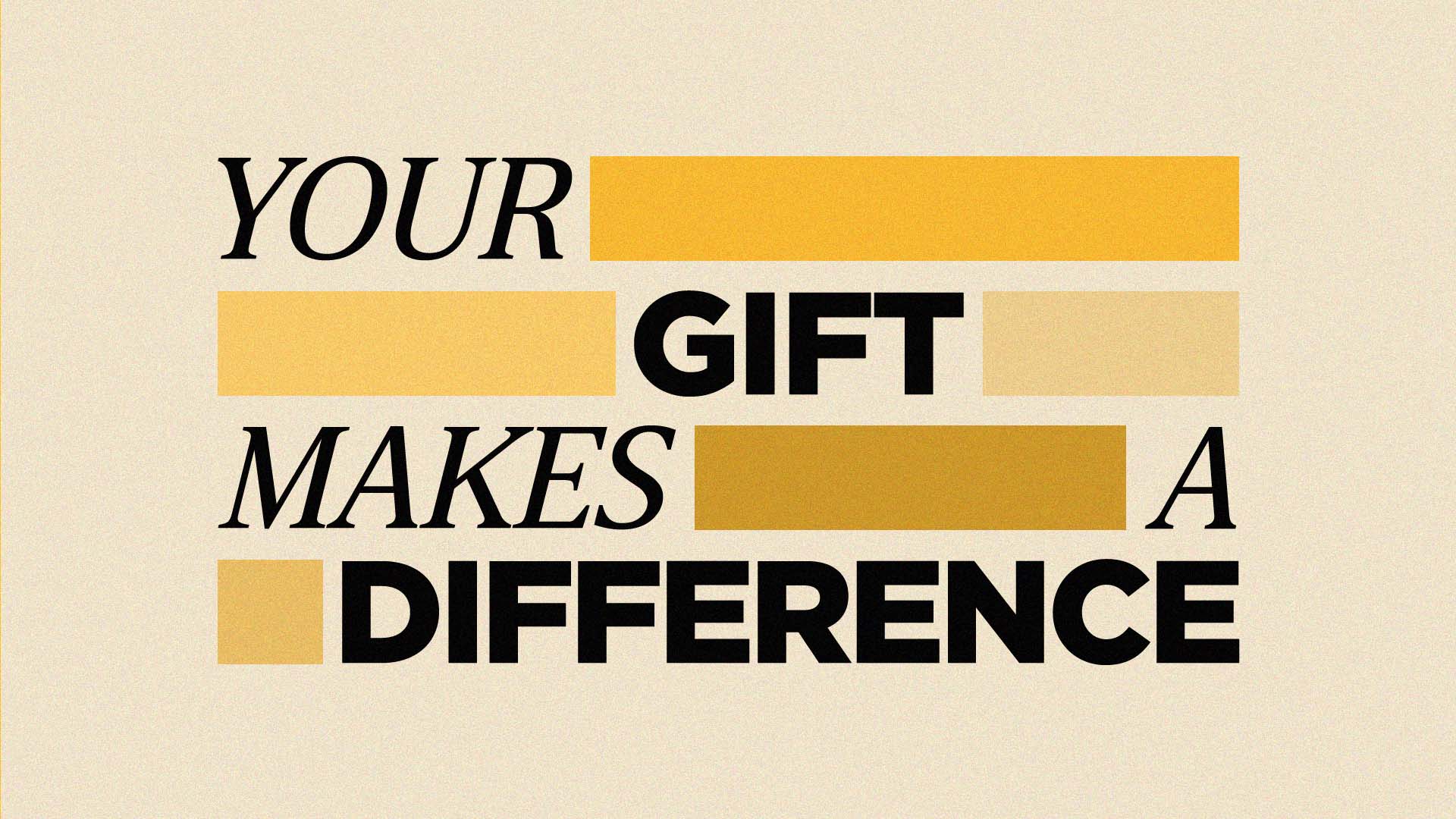 Help us pioneer new ways to bring church to the unchurched and pastoral care closer to those in need. We appreciate your prayerful consideration to tithe or make an offering to support our church vision today.