GRC ONLINE DIGITAL CARE GROUP #20
The Cure To A Dissatisfied Life
Main idea
In today's society, we're constantly bombarded with advertisements that promote extravagance or excess as the "ideal" life, telling us we deserve better or we deserve more. These messages spur us on the pursuit of "more" and "better," yet, paradoxically, often leave us feeling dissatisfied, unfulfilled, and emptier than before. 
But what if the answer to this problem is simpler than we think? In this session, our pastors and leaders discuss the transformative power of thanksgiving and reveal how having a posture of gratitude is the cure for a dissatisfied life. Discover a life filled with joy and purpose that is not based on worldly standards but on the powerful truth of Jesus' finished work!  
You can participate in this digital care group session on your own or with your friends and family. Feel free to use this guide to follow the conversation with our pastors, use it for your time of study, or to facilitate more conversations with your community. 
This session is based on the message:
Joseph Prince—The Cure to a Dissatisfied Life (June 25, 2023) [Sermon notes]
1. You don't get what you deserve, and that's okay
The idea of getting what you deserve sounds reasonable, but if this was always true, many of us would be living very different lives right now. We wouldn't even need God's grace—since grace is pretty much God's unearned, undeserved favor towards us!
The truth is, in and of ourselves, we don't deserve anything good. In fact, as sinners, we deserve judgment for our sins. But because of Jesus and His finished work on the cross, we stand righteous before God today and can live a life full of His blessings and favor.
2. Gratitude precedes your miracle and breakthrough
There is power in giving thanks and we see this demonstrated by Jesus Himself when He gave thanks for the five loaves and two fishes (John 6:22–23).
Even though the five loaves and two fish were clearly not enough to feed the more than 5,000 hungry men and women, Jesus did not despise what looked woefully inadequate. Instead, He gave thanks to the Father for the little that was placed in His hands. What comes next is no stranger to us—not only were the people fed till they were stuffed, but there were also twelve baskets full of leftovers!
By honoring and giving thanks for what God has already provided, no matter how small it might seem, we open ourselves up to experiencing His blessings in even greater measure. This act of gratitude sets the stage for the miracles and breakthroughs to follow. 
3. A life of grace is a life of gratitude
"Give thanks in all circumstances; for this is the will of God in Christ Jesus for you." 
— 1 Thessalonians 5:18 ESV 
This verse is not just a reminder but an invitation to the abundant life that the Lord has called you to live because expressing gratitude is more than just saying "thank you" when Thanksgiving comes around. Thankfulness unlocks God's grace in all areas of your life and grace is the unearned, unmerited favor of God. It means you get all the good you don't deserve because Jesus took all the bad He didn't deserve. 
Thankfulness may not always be your first response, especially when you are going through a difficult time. Circumstances can sometimes seem to overshadow the blessings in your life, yet, it is precisely in these times that the practice of gratitude can bring about a significant shift. 
When you open your heart to receive His finished work for you and respond with a spirit of thanksgiving, you unlock His grace in its fullness, allowing His undeserved favor to flow freely in every area of your life. 
In this care group, we learned that gratitude is more than just an emotion, it is an attitude and a posture before our Lord, who is good, and whose mercy towards us endures forever (Ps. 118:1). 
Gratitude prevents us from missing out on the blessings God has already given us. Instead of focusing on what isn't going well, focus on God's goodness and His blessings—no matter how small they may seem.
Here are some ways you can practice gratitude in your daily life: 
1. Keep a gratitude journal
Write down three to five things for which you are grateful for every day or every week. It can be as simple as giving thanks for the cool breeze on a scorchingly hot day, your loved ones, a good cup of coffee, a warm bed, and so on. 
2. Set gratitude reminders
Set reminders on your phone to pause and think of something you're grateful for that day. If you find it difficult to do so, we encourage you to start by praying this prayer, "Lord, open my eyes to see the good that I cannot see. Show me what I can be thankful for today." 
Want to learn more? Check out these additional resources:
Questions about this topic
Do you have a question that you would like answered from this care group session? Here are some thoughts from the team that we would like to share.
How can I balance being grateful for what I have with wanting to achieve more in life? / Is it wrong to be ambitious? Can I aspire to achieve more in life?
It is possible to feel grateful for the blessings God has given you while also aspiring for more. You can be thankful for what you have, acknowledging it as a gift from God, while also pursuing the desires that He has placed in your heart.

However, it is important not to let the pursuit of more consume your entire life. Remember, the Lord's way is not for you to work yourself to the bone, or always sacrifice time with your loved ones to get the blessing His Son has already paid for on the cross for you to enjoy. Rather, He wants you to get there by rest, peace, grace, and by simply enjoying His love for you. Discover more about His heart for you in this Digital Care Group titled, "Good Success."
Psalm 37:4 says, "Delight yourself in the Lord, and He will give you the desires of your heart." This does not mean He will fulfill every desire you have, but rather, as you align your desires with His will, you will find your joy and satisfaction in Him. 
As you pursue your goals, trust that God is in control and will provide what you need one step at a time.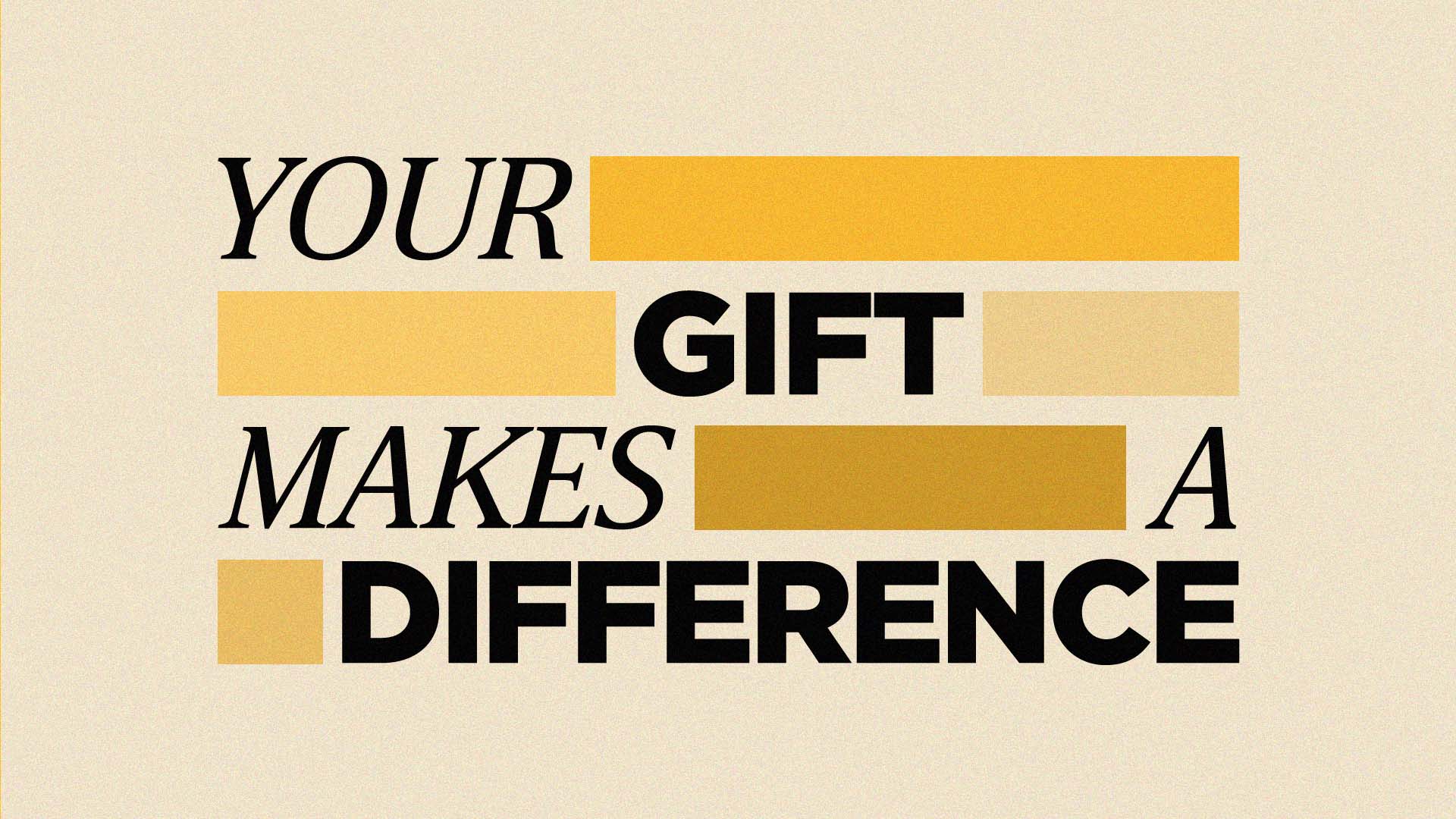 Help us pioneer new ways to bring church to the unchurched and pastoral care closer to those in need. We appreciate your prayerful consideration to tithe or make an offering to support our church vision today.