GRC ONLINE DIGITAL CARE GROUP #18
The Secret To Renewing Your Youth!
Main idea
When you consider the future, do you envision the inevitability of growing old and becoming more forgetful or losing strength as you age? 

Today, God desires for you to shift your focus from the natural realities you face to His promises for you. Although these realities may be tangible, God's Word has the final say. In this digital care group, our pastors and leaders talk about the significance of supernatural faith, how you can walk in it, and why you can trust in God to renew your strength, health, and mind regardless of your age.

You can take part in this digital care group session on your own or with your friends and family. Feel free to use this guide to follow the conversation with our pastors, use it for your personal time of study, or to facilitate more conversations with your community.
This session is based on the message:
Joseph Prince—Power to Renew Your Youth (Feb 26, 2023) [Sermon notes]
1. What are you considering today?
"And being not weak in faith, he considered not his own body now dead, when he was about a hundred years old, neither yet the deadness of Sara's womb: He staggered not at the promise of God through unbelief; but was strong in faith, giving glory to God; And being fully persuaded that, what he had promised, he was able also to perform."
—Romans 4:19–21 KJV
According to the Oxford English dictionary, the word "consider" means to "take note of", or to "regard in an attentive way". 
What are you taking note of today? Are your eyes focused on your health issues or challenges, or are your eyes attentively regarding what God says are His promises for you?
If you're struggling to turn your eyes away from your challenges today, be encouraged by Abraham's story! Despite being advanced in years, he did not give weight to his natural circumstances, but instead believed in God's promise that he and Sarah would have a child.
Faith means choosing to be conscious of God's promises despite our natural circumstances.
When you experience health challenges, the instinctive thing to do may be to search online for the cause or solutions to your ailments. And while you should still seek professional medical advice for your conditions, can we also encourage you to meditate on God's healing promises for you today?
One way to meditate on God's Word is found in declaring God's promises aloud! The Bible tells us clearly that with your tongue, you can speak life or death into your body and your situation (Prov. 18:21).
Even when you don't feel it, don't stop confessing the truth of His promises found in His Word. The more you speak it, the more it will drop into your heart and you will begin to believe it! 
More than just the renewal of youth, there are so many promises that God has given us in the Bible for every area of our lives. When we start declaring what He sees in faith, even when we don't see it in the natural, we will begin to experience the reality of His Word instead of the reality of our situation!
3. Faith comes by hearing the Word of Christ!
What happens when you feel like you don't have enough faith in God's promises for you, and the challenge you are facing seems insurmountable? Have you ever told yourself that if you just had more faith, you would see your breakthrough or healing?
The truth is  "having faith" is not meant to be a struggle. The key to faith is found in looking to our source of faith—Jesus Himself. The Bible says, "fixing our eyes on Jesus, the author and perfecter of faith" (Heb. 12:2 NASB). As you see Jesus and what He has done for you on the cross, the faith you need to face any situation or challenge will come.
"So then faith comes by hearing, and hearing by the word of God."
—Romans 10:17
Get hold of teachings that preach all about Jesus and His finished work. Make it your priority to listen to the good news preached. There is power in the gospel of Jesus Christ that will bring health and renewal of youth to your life!
As you step into the week ahead, remember that it is God's heart to renew your body and give you His divine strength and vigor.
Every time you find yourself worrying about a health issue or physical condition, replace your fear or worry with God's promises for you. Just as Jesus was willing and able to heal the leper (Matt. 8:2–3), He desires the same for you today, because He is the same yesterday, today and forever (Heb. 13:8). Whatever breakthrough you are believing the Lord for, He says to you, "I am willing,"—so receive His promises and walk in renewed strength and youth today!  
Friend, you are made to be planted in the Father's house and strengthened in community. If you're facing a challenging situation, join us at our Digital Prayer Experience where our pastors and leaders have specially recorded prayers for you, or post your prayer requests in the Lobby so that others in the community can stand in faith with you.
If you are dealing with a health or mental wellness challenge today, we are believing
with you for your breakthrough. But even as we stand in faith with you, we
encourage you to practice faith with godly wisdom. Please continue to consult your
doctor about your condition and don't throw away your medication or disregard any
professional medical advice or diagnosis. We are praying for you, and look forward
to hearing your praise report!
Want to learn more? Check out these additional resources:
The Price For Your Healing Has Already Been Paid [

Video

]

He Heals You Because He Loves You [

Article

]

DCG #17—Transform Your Prayer Life Today [Digital Care Group]
Questions about this topic
Do you have a question that you would like answered from this care group session? Here are some thoughts from the team that we would like to share.
How do I begin praying in tongues? 
Praying in tongues is a grace gift, and you can freely receive it whether you just started on your journey with the Lord or you've been a Christian your whole life. 
The Bible reassures us that the gift of tongues is for every believer. Proof of this can be found in Mark 16:17: "And these signs will follow those who believe: In My name they will cast out demons; they will speak with new tongues;" as well as Paul's straightforward question to believers on whether they had received the Holy Spirit (Acts 19:2–6); and Peter's account of how the Holy Spirit showed no partiality and came upon Cornelius and his household (Acts 10:43–47).
If you would like to receive the gift of tongues, we would like for you to pray the following prayer as we stand in faith with you:
Heavenly Father, I thank You for the gift of tongues that has been paid for by the blood of Jesus. I come with a confident expectation that You will fill me with the Holy Spirit and give me the ability to speak in tongues. I receive this gift and will start speaking in my new heavenly language in Jesus' name.
The next step is to release your heavenly language. The Holy Spirit needs your cooperation. He will not possess you and make you speak. You have to speak in faith and give Him voice. At first, they might sound like simple, childish sounds or gibberish. And you may feel very conscious of what you are saying, but don't worry. God understands what you are saying (Rom. 8:26–27)! So don't give up. Keep at it.
Spend some time praying in tongues each day and you'll find that what started out as a trickle will become a river. The more time you spend praying in tongues, the more fluent you'll become in your heavenly language! 
More resources:
Why is praying in tongues so powerful? [

Video

]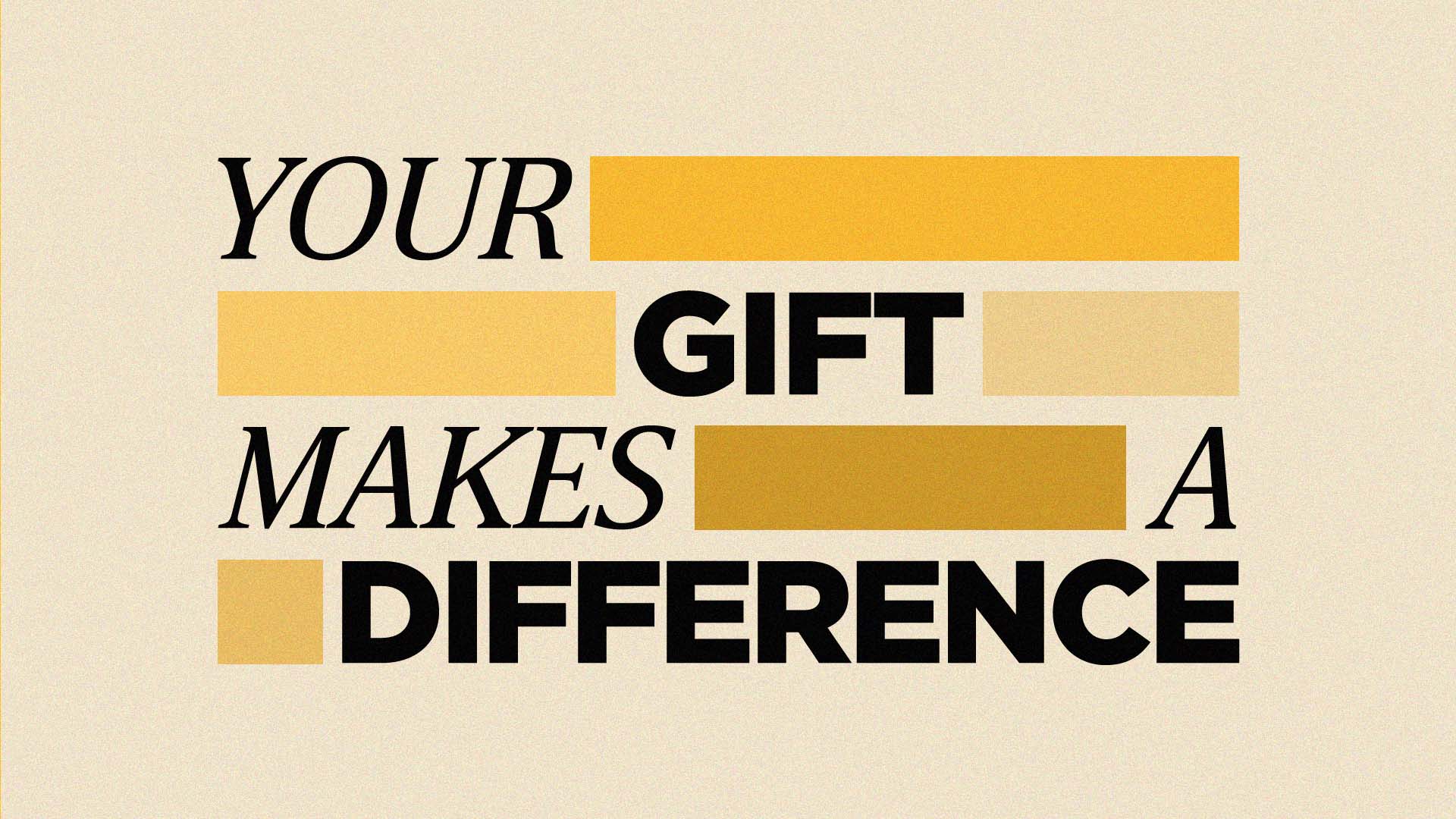 Help us pioneer new ways to bring church to the unchurched and pastoral care closer to those in need. We appreciate your prayerful consideration to tithe or make an offering to support our church vision today.
Comments from Facebook & Live Chats

Triana S.
from our Facebook group
I love these digital group sessions! Of the many take-aways available, the ones that stood out to me had to do with the practical, free flowing, non-formulaic ways we can spend quality time with God across the seasons of our lives. Hearing how Pastor Prince and GRC staff have us on their hearts made me feel loved and connected. Thank you pastors for being relatable, for sharing in authentic and humble ways, and for letting us know how you successfully face the same challenges we do! Looking forward to the next digital care group.🙌

Donna S.
from our Facebook group
The digital care group discussion was so practical and helpful. I listened to it twice today and the activities are so very useful for me to put all this into practice. I'm so thankful to both of you (and of course Pastor Prince as well) for doing this!
So glad to be part of GRC and this wonderful care group!!! 🙏😀❤️ So very blessed! The Lord bless you Pastors and your families!! I feel so loved and cared for! There's no distance in the Spirit! I love and pray for all my brothers and sisters in Christ🙏❤️...
We truly feel like we are valuable members of GRC though we are physically distant.
This is awesome, I work two weekends out of the month, as I am not able to get to church. So now I am so blessed to have this gathering in my home.
Thank you for the care group notes, that's really great!! Something we can work on during the week - really appreciated.
GRC online is an answered prayer for me. 🙏🏽 Thank you for a rhema word. Jesus loves me and I'm never alone.