GRC ONLINE DIGITAL CARE GROUP #17
Transform Your Prayer Life Today
Main idea
What comes to your mind when you think of having a prayer life? Does it bring up images of long hours spent praying on your knees, or maybe the habitual saying of grace before your meals? The truth is—prayer is simply having a conversation with the Lord. 
Join us in this digital care group as our pastors and leaders discuss what prayer means to them and share practical handles on transforming your prayer life! You'll leave this session with a greater revelation of just how much God loves to dispense His favor and give you wisdom for every situation.
You can take part in this digital care group session on your own or with your friends and family. Feel free to use this guide to follow the conversation with our pastors, use it for your personal time of study, or to facilitate more conversations with your community.
This session is based on the message:
Joseph Prince—Pray For Good Success Today (Feb 5, 2023) [Sermon notes]
1. What are you conscious of when you pray?
Are you thinking about having to pray perfectly worded prayers? Or are you feeling unsure of how you ought to pray? 
Prayer time doesn't involve a rigid set of rules and it doesn't require you to be in an optimal setting or environment. It is a personal time of conversation that you have with your loving Savior who cares for you deeply. Don't see a God with folded arms waiting for you to convince Him to move. See Him waiting with open arms, ready to move on your behalf. See the Lord's unceasing love for you, being assured that He is for you, not against you (Rom. 8:31).  
Practical handle #1: Pray knowing how much God loves you and wants to provide for you
"But I don't have time to pray." 
"When I think about setting aside long hours of quiet time to pray, I just don't think I can do that."
You don't have to wait until your schedule is clear, there are no distractions, and you've prepared yourself to be alone for a few hours before you talk to the Lord; you can include and involve Him even in the most mundane things in your life. 
Like a friend you can talk to any time, Jesus is always with you and ready to listen. When something good happens, see Him orchestrating it and thank Him for His blessing. And especially when you find yourself worried about work or your family, talk to Him about it and leave your cares with Him. 
All the Lord desires for you to do is come and speak to Him. Whatever worries or needs you have, you can tell them to Him by committing them in prayer. 
Practical handle #2: Involve the Lord in your day and turn worrisome thoughts into prayers!
2. When you pray, you are taking a posture of dependence on the Lord
You don't have to put your best foot forward when you come to the Lord. He knows all about you and still loves you. He loves it when you come to Him just as you are, and He is not fazed by your weaknesses, mistakes, or failures. In fact, your weaknesses are opportunities for Him to love you and demonstrate His strength and grace for you! 
When you show your weaknesses before God in prayer, you are telling Him, "Lord, I cannot, but You can. I choose to depend on You and put my trust in You." 
And as you bring your weaknesses and fears to Him in prayer, you will see His strength made perfect in them (2 Cor. 12:9) and His grace flowing into every area of need.
3. When you have no words to pray, the Holy Spirit is your help
But what about the times when you cannot find the strength to pray or when you're so overwhelmed that you're at a loss for words? How do you talk to God then? 
"Likewise the Spirit also helps us in our weaknesses. For we do not know what we should pray for as we ought, but the Spirit Himself makes intercession for us with groanings which cannot be uttered." — Romans 8:26
When you pray in tongues, the Holy Spirit Himself prays perfect prayers on your behalf. Not only does He know all things and teaches you all things (John 14:26), but He is also your Comforter (John 14:26 KJV) who comforts you in the midst of your weaknesses.
Practical handle 3: Pray in the Spirit when you don't know how or what to pray.
As you step into your week, know that the Lord is with you and He will never leave you (Deut. 31:6). You can always talk to Him and tell Him all about your day, or confide in Him whatever is troubling you. Whenever a worrisome thought crosses your mind, instead of dwelling on it, choose to commit it to the Lord in prayer because He cares deeply for you (1 Pet. 5:7). 
And once you've committed your worry or challenge to the Lord in prayer, rest in His love and let His Holy Spirit lead you to experience many kairos moments this week!
You are made to be planted in the Father's house and strengthened in community. If you're facing a challenging situation, join us at our Digital Prayer Experience where our pastors and leaders have specially recorded prayers for you, or post your prayer requests in the Lobby so that others in the community can stand in faith with you.
Check out these additional resources:
Questions about this topic
Do you have a question that you would like answered from this care group session? Here are some thoughts from the team that we would like to share.
How do I begin praying in tongues? 
Praying in tongues is a grace gift, and you can freely receive it whether you just started on your journey with the Lord or you've been a Christian your whole life. 
The Bible reassures us that the gift of tongues is for every believer. Proof of this can be found in Mark 16:17: "And these signs will follow those who believe: In My name they will cast out demons; they will speak with new tongues;" as well as Paul's straightforward question to believers on whether they had received the Holy Spirit (Acts 19:2–6); and Peter's account of how the Holy Spirit showed no partiality and came upon Cornelius and his household (Acts 10:43–47).
If you would like to receive the gift of tongues, we would like for you to pray the following prayer as we stand in faith with you:
Heavenly Father, I thank You for the gift of tongues that has been paid for by the blood of Jesus. I come with a confident expectation that You will fill me with the Holy Spirit and give me the ability to speak in tongues. I receive this gift and will start speaking in my new heavenly language in Jesus' name.
The next step is to release your heavenly language. The Holy Spirit needs your cooperation. He will not possess you and make you speak. You have to speak in faith and give Him voice. At first, they might sound like simple, childish sounds or gibberish. And you may feel very conscious of what you are saying, but don't worry. God understands what you are saying (Rom. 8:26–27)! So don't give up. Keep at it.
Spend some time praying in tongues each day and you'll find that what started out as a trickle will become a river. The more time you spend praying in tongues, the more fluent you'll become in your heavenly language! 
More resources:
Why is praying in tongues so powerful? [

Video

]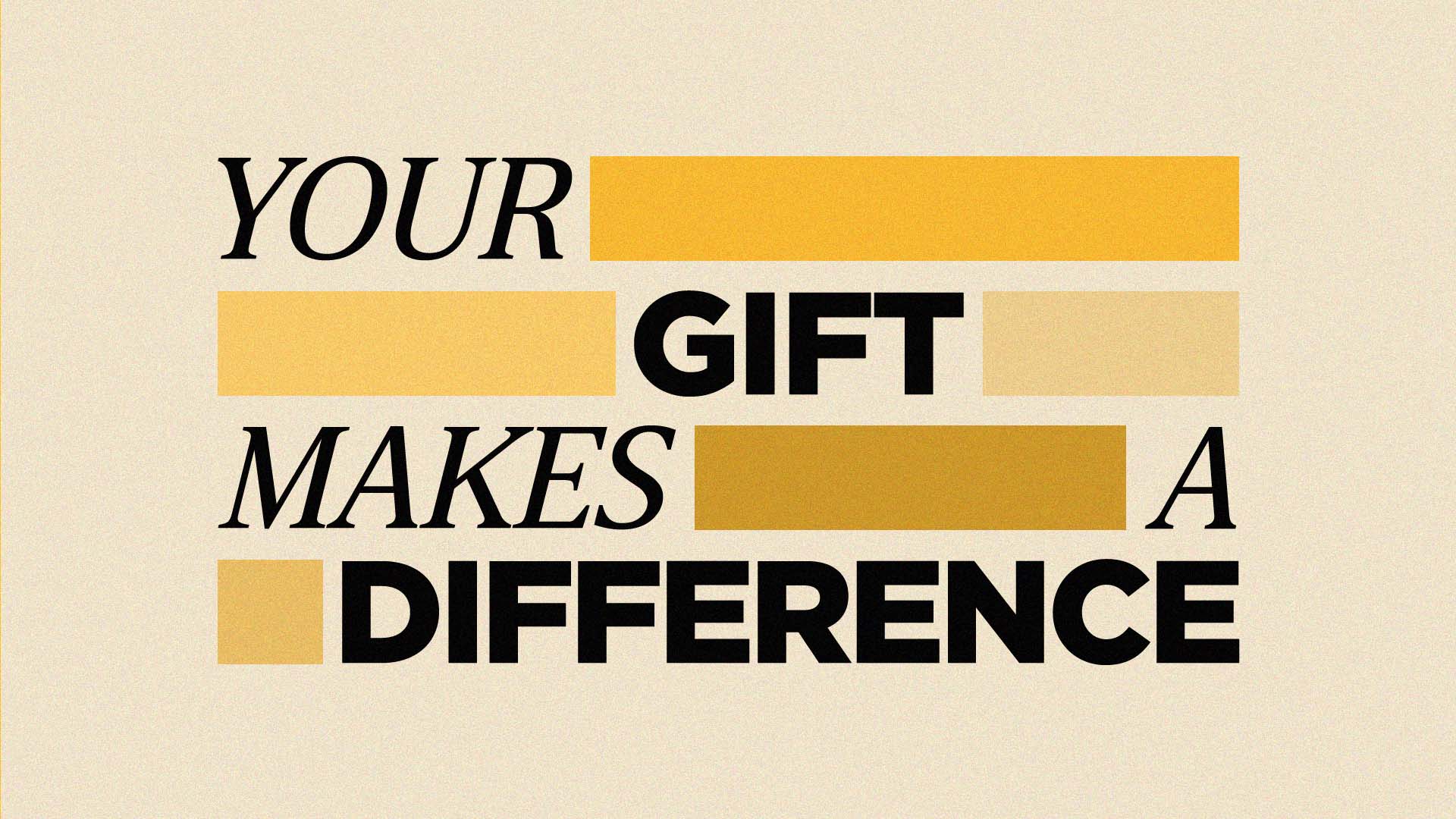 Help us pioneer new ways to bring church to the unchurched and pastoral care closer to those in need. We appreciate your prayerful consideration to tithe or make an offering to support our church vision today.
Comments from Facebook & Live Chats

Triana S.
from our Facebook group
I love these digital group sessions! Of the many take-aways available, the ones that stood out to me had to do with the practical, free flowing, non-formulaic ways we can spend quality time with God across the seasons of our lives. Hearing how Pastor Prince and GRC staff have us on their hearts made me feel loved and connected. Thank you pastors for being relatable, for sharing in authentic and humble ways, and for letting us know how you successfully face the same challenges we do! Looking forward to the next digital care group.🙌

Donna S.
from our Facebook group
The digital care group discussion was so practical and helpful. I listened to it twice today and the activities are so very useful for me to put all this into practice. I'm so thankful to both of you (and of course Pastor Prince as well) for doing this!
So glad to be part of GRC and this wonderful care group!!! 🙏😀❤️ So very blessed! The Lord bless you Pastors and your families!! I feel so loved and cared for! There's no distance in the Spirit! I love and pray for all my brothers and sisters in Christ🙏❤️...
We truly feel like we are valuable members of GRC though we are physically distant.
This is awesome, I work two weekends out of the month, as I am not able to get to church. So now I am so blessed to have this gathering in my home.
Thank you for the care group notes, that's really great!! Something we can work on during the week - really appreciated.
GRC online is an answered prayer for me. 🙏🏽 Thank you for a rhema word. Jesus loves me and I'm never alone.